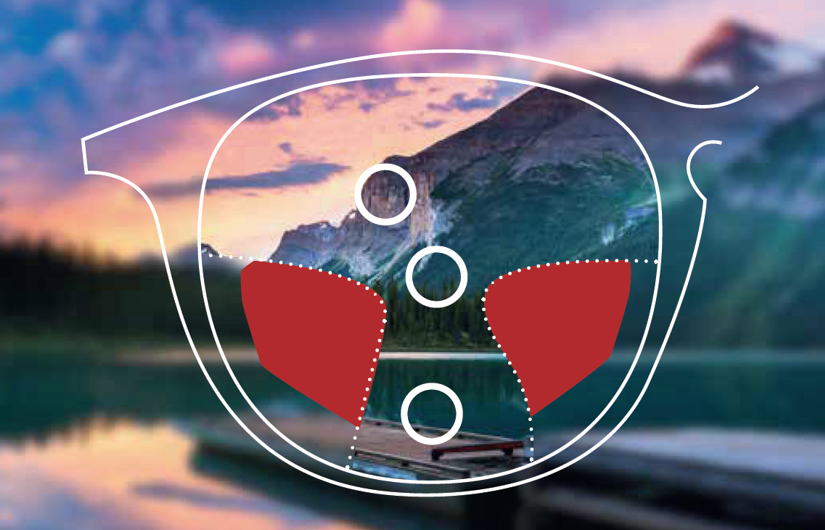 1. GD TECHNOLOGY.

GD technology integrates the study and diagnosis of the gaze dynamics. Through the use of Virtual Reality (VR), GD technology collects information about each patient's unique way of looking and subsequently makes an accurate and replicable diagnosis that is used to obtain the ideal progressive solution for each particular user.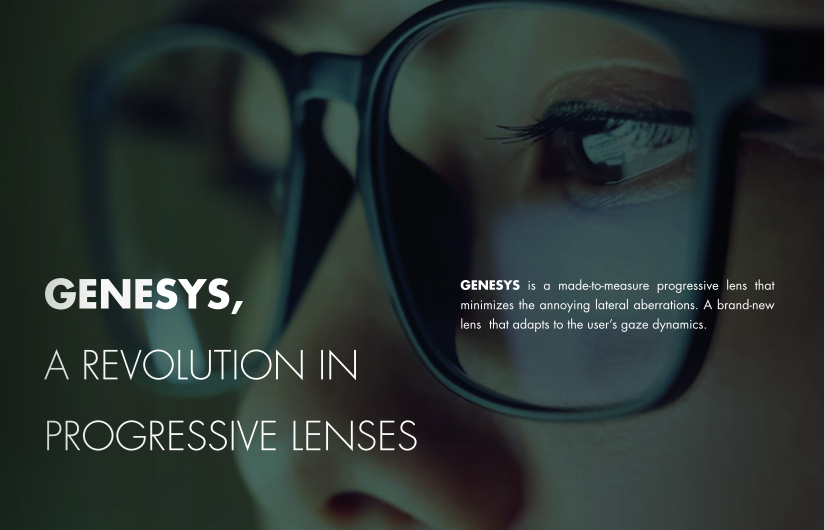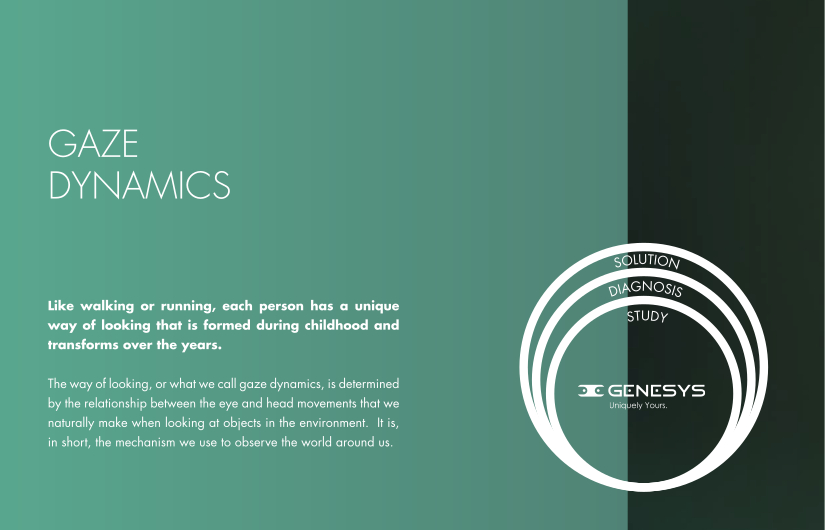 2. GENESYS technologies performs an accurate and replicable diagnosis that takes into account all the information collected from the consumer;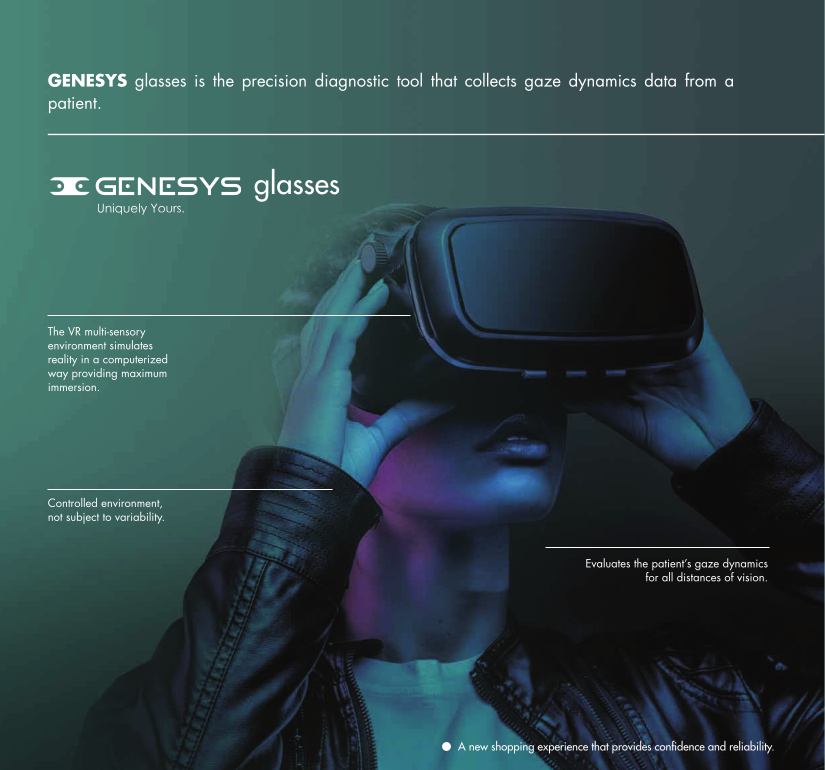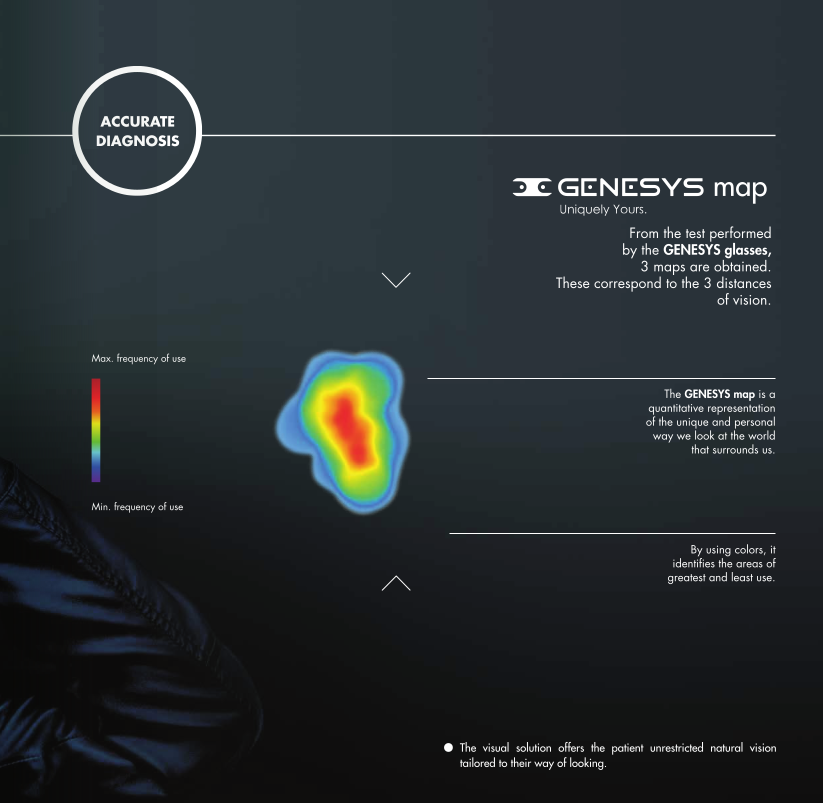 For the development of the personalized solution, it is used Performing, a disruptive technology that is capable of creating ad-hoc solutions to meet the needs of each patient. By applying a user's GENESYS map, Performing technology creates a progressive lens from scratch that is fully adapted to the particular user's gaze dynamics.